Our Commercial Acorn Lighting features a cast aluminum fixture with enclosed ballast and stainless steel hardware. The globe is held onto the fitter wtih four 1/4-20 set screws. Ballast can easily be changed in the field by loosening two scrws. Porcelain socket comes in Medium or Mogul base.
About Polycarbonate Replacement Acorn Globes
Originally, transparent and translucent globes for commercial or industrial street lighting were made of glass. Recently, plastic globes, commonly made from polycarbonate have come into widespread use. Polycarbonate is 75% lighter than glass, yet it's shatter proof, high impact strength helps to reduce vandalism.
Our clear polycarbonate globes meet or exceed OEM specifications. UV Stabilized and excellent light transmission add to the value of these replacement globes.
Prismatic Replacement Globes
Special Lite Products offers a complete line of state-of-the-art Prismatic Globes with the latest internal reflector technology. The glass-like appearance of these globes offer shatter proof high impact strength - without compromising the historical authenticity of the products appearance. The acrylic material is 75% lighter than glass and can help reduce vandalism.
We offer an optional perforated aluminum reflector for "Night Sky Friendly" applications. I.E.S. files are available upon request.
Our globes are available in several different light distribution patterns to best suit you landscape and location. Optics include Type III Distribution, or Type V Distribution.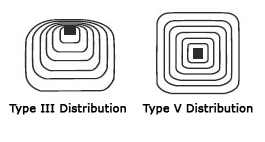 Selection and Design
Looking for more reasons to Contact Special Lite Products? Visit our Downloads page, where you will find our Outdoor Lighting Catalog. We're sure you'll find the styles, sizes, and distinctive designs you're looking for. All of our products are rust proof aluminum and powder coated for a finish that will not fade or peel. We are confident our products will maintain their beauty and integrity, continuing to satisfy you and your customers for years to come.