Decorative Curbside Mailbox Units from Special Lite Products
February 4, 2018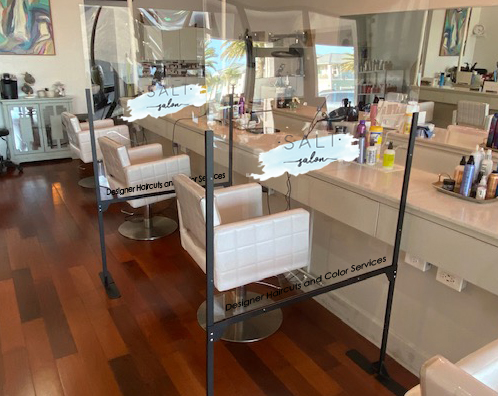 Workstation Separators for Covid19 Distancing
May 15, 2020
Like everyone, at Special Lite Products we are closely monitoring the ever changing environment that we have found ourselves in with the Coronavirus (COVID-19). We want to make sure that we are keeping our customers and employees safe by minimizing contact while maximizing your experience with us.
We understand that businesses and communities are working to navigate through these uncertain times and we are here to help.  Special Lite is here to supply replacement products used by traffic safety, healthcare, postal or other specified essential industries.

Traffic safety products for road transportation
• Replacement traffic regulatory signs such as Stop Signs, Speed Limit Signs, Warning Signs and Street Name Signs
• MUTCD approved breakaway traffic sign poles for knockdown replacements
• Reflective 911 address markers and plaques
Postal product replacement and repair parts
• Quick turn around on standard curbside mailbox and posts
• Replacement flags, magnet kits and other essential components
• Reflective vinyl numbers are available to make it easier for emergency vehicles to quickly find your home
If your business has had to reduce hours or temporarily close, Special Lite would like to extend our manufacturing capabilities to support our local communities, transportation and medical service industries.
• Aluminum and other metal fabrication including plasma cutting, welding and custom product design
• Powder Coating for signs and components
• Sign graphics, such as reflective and opaque vinyl for temporary safety regulation signs and business operating hour signs
• Fabrication of interchangeable sign frames to mount on interior or exterior walls or on portable sign stands
For additional information please contact us at customer_service@specialliteproducts.com or 724-537-4711.