Decorative compact fluorescent light fixtures lower electric bills
August 19, 2015
Decorative Curbside Mailbox Units
Special Lite Products Co. Inc. is now capable of producing detailed and decorative custom aluminum wayfinding sign systems with our new state-of-the-art Plasma-Cam plasma cutter.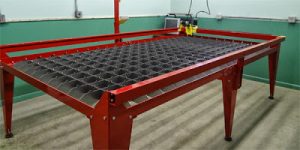 Features:
– Faster turn around time
– Competitive pricing
– 5′ x 10′ cutting surface
– Cuts up to 1/2″ thick aluminum
– Detailed and basic sign designs available
Special Lite Products also provides signs with: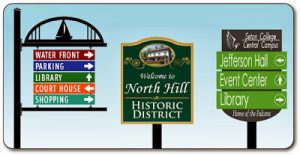 Durable powder coated finishes
Full color vinyl printing
Single or double sided options
Decorative aluminum poles, bases and toppers:

3″ & 4″ smooth and fluted round poles
4″ smooth and fluted square poles
For additional information and pricing contact us at 724-537-4711 or customer_service@specialliteproducts.com.
September 22, 2021
Today we wanted to showcase both of our 4" mailbox post options, the Main Street Post and the Springfield Post. Both posts are very popular pieces
[…]
September 15, 2021
Today we wanted to showcase our 3" x 3" square aluminum mailbox post, the Wellington. This post is popular in our mailbox line because it brings
[…]
September 8, 2021
The WRB18 is an easy to install two piece cast aluminum base that will cover the mounting plate, gussets and J-Bolts of our surface mount poles.
[…]