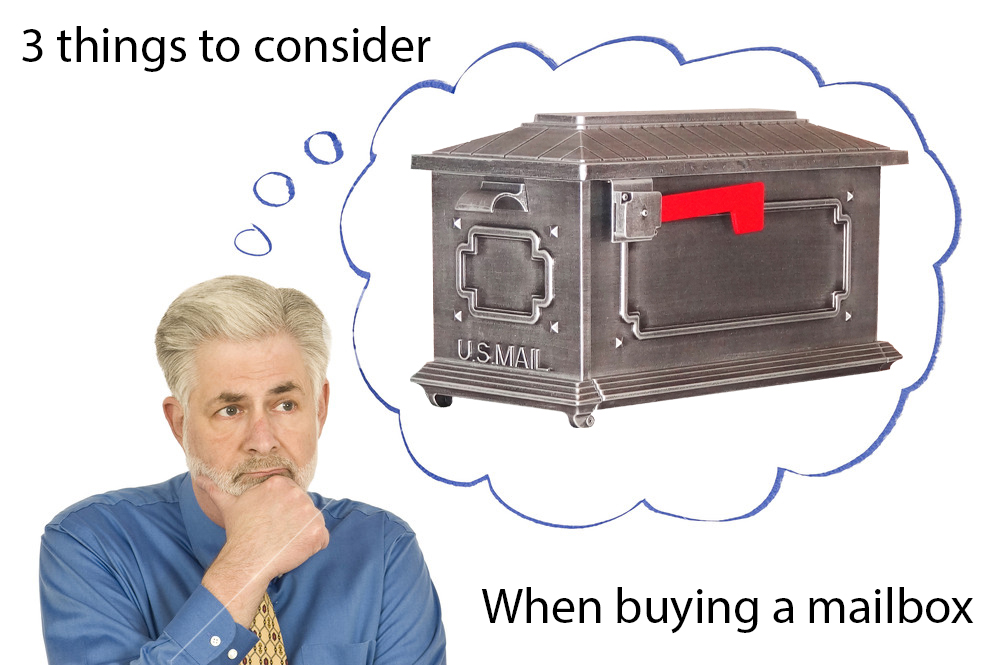 A lot of thought can go into choosing the right mailbox for a home. These 3 things we would recommend considering before making your purchase:
1. Will the box mount properly to the post you are using? Luckily Special Lite Mailboxes offer unlimited flexibility and mount to not only any of our mailbox posts, but almost any mailbox post in general. If you want to make sure your box and post finish color match post, consider buying the post at the same time.
2.What finish color works best for your home? While this is the most personal question of the 3 based on your home and landscape. The good news is Special Lite offers more finishes than any mailbox manufacturer today. The wide array of options should provide something for everyone.
3. What accessories/additions are important to you? Mounting plates, raised brass and stainless steel numbers, vinyl numbers, are just a few of the additional features that can enhance a mailbox. Special Lite provides options in all of these additional features and more. We also can help navigate what configurations work best!
As always, please reach out to us with any question about our products and our team is happy to help!