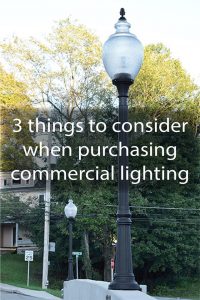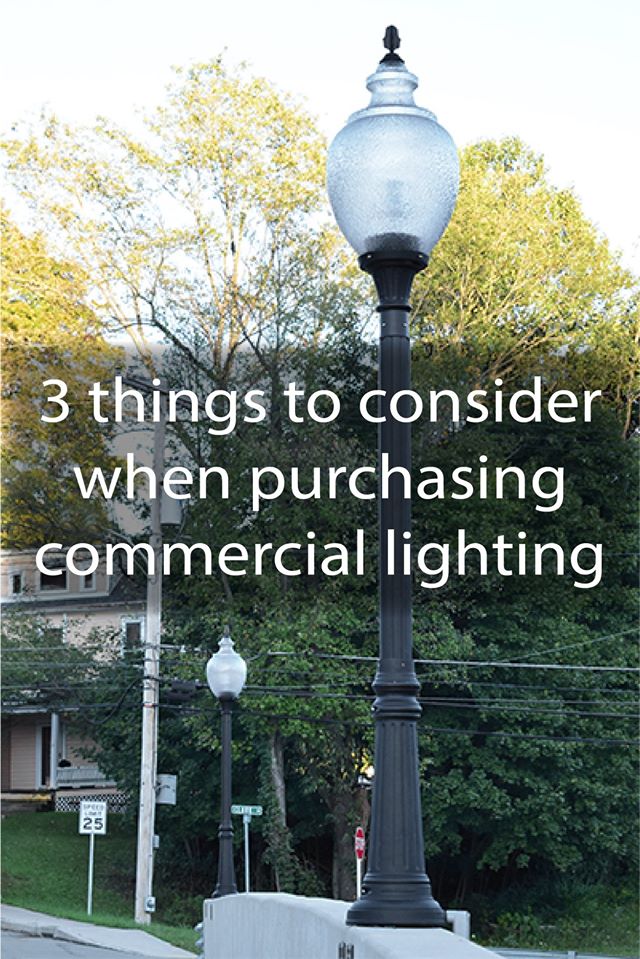 This week we wanted to take a better look at commercial lighting! So here are things to consider when purchasing commercial lighting:
1. Energy Efficient – With improvements and changes in the industry, LED lighting has become far more available and affordable. LED uses far less energy than, for example, an incandescent light. You will see a major savings on energy right away. So, if you are in a spot of debating trying to retro fit or move to a newer design, consider the long-term savings of going to a more efficient LED fixture.
2. Safety – There are many different options when considering the look of your lighting fixture and part of the reason for that is to help find a solution to any layout. Making sure codes are met, illumination is present in needed areas, and having strategically placed fixtures is all part of planning your layout and can have some variations along the design path.
3. Curb Appeal – Once you have a bit of a starting plan based around the first 2 points, the fun part can begin! Designing the look you desire should be easy due to wide array of options we offer. Surface mount and direct burial poles, decorative bases, dark sky reflector, are just a few examples of items we offer when choosing different elements for your layout.
Contact Special Lite if you have any questions about our fixtures, lighting, or in general!